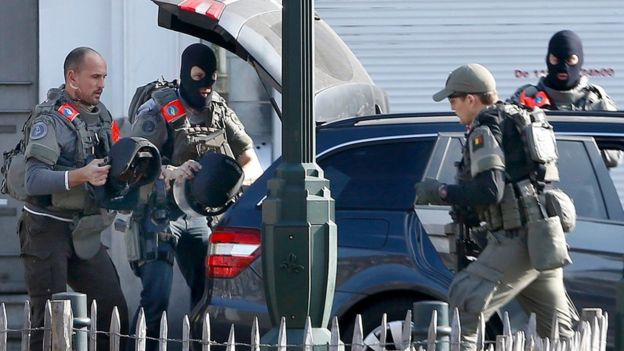 Did Paris attack suspects actually fired the police today in Brussel?
Yes, they fired at police during a counter-terrorism raid in Brussels; and three officers were reportedly hurt, one of them seriously. No record of death so far.
What is the reaction of the police to the assault from the suspects under raid in Brussels?
Streets in the suburb of Forest were sealed off while the bi-national police of France and Belgium manhunt.A BBC reports says that a major police operation is now under way, with a helicopter flying overhead.
Where did the Paris Attack suspects actually fired the police at?
The incident happened near train lines used by Eurostar trains to Brussels and Thalys trains to Paris.
Why is the French and Belgium police carrying out the Brussels raids?
The raid is linked to the Paris attacks which killed 130 people last November. Islamic State (IS) militants have claimed responsibility for the attacks. Since the 13 November attacks, officials have identified most of the people they believe to have carried out the Paris assaults.
Most of the suspects have either died during the attacks or been killed in later police raids.
But two suspects - Salah Abdeslam and Mohamed Abrini - are still on the run.
However, French police sources said that Abdeslam was not the target of Tuesday's raid.